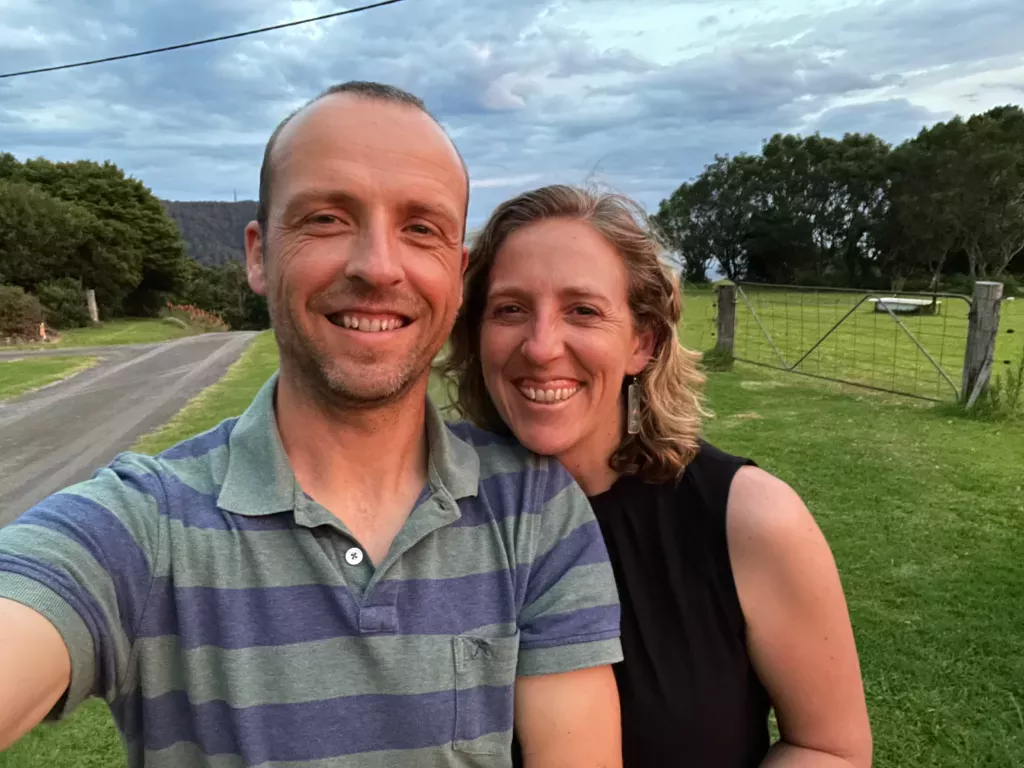 Meet our pastors
We have the privilege of serving as pastors at Viva.  We do what we do because we believe Jesus changes lives, in beautiful, powerful and profound ways. 
We live locally in Hornsby. We have two great tween kids. And a very energetic Border Collie.
We love the incredible outdoor playground that surrounds our suburbs. 
God upended our lives in our late teens. We met and married pretty young. God called us to Central Asia where we founded and lead a charity serving the poor of that region. We both speak Russian as a second language. We love the multicultural flavour of Hornsby. 
Since returning from Central Asia, Andrew has worked in non-profits and now commercially to see modern slavery ended. 
Andrew has an MA in Global Leadership from Fuller Seminary and an undergraduate degree in Political Economy.  
Over the last few years Sarah's worked as a book-keeper and runs a veg co-op. 
We are both employed by Viva part-time. We pray Viva is a community where you can discover Jesus afresh.